What They Are
A landscape audit is a site assessment that identifies opportunities for sustainable landscape strategies. It looks at what's existing that contributes to sustainability, what may need to be tweaked, and what is missing that could be added. And sometimes, there are things that should be removed.
If you've ever had an energy audit, then you'll see the similarities: documentation of the problems, and recommendations for how to fix them.
Why Landscape Audits Are Helpful
The good news is that there are many options for landscape sustainability. The challenge is choosing which options make the most sense for a particular landscape; it can be bewildering deciding which strategies to employ. For instance, would a rain garden be suitable, or would conservation landscaping be a better fit? Permeable paving sounds good (and it is very good indeed), but is it the right choice for your site? If you're willing to remove lawn, where should you do that, and what should you convert the lawn to?
What's Involved With A Landscape Audit
A landscape audit notes existing conditions and context, and provides recommendations for changes where sustainability can be improved. We examine the plants, water, and soils connected with your landscape.
We'll look for native plant communities and their potential to support wildlife, such as birds and butterflies, and we'll note any invasive non-native plants that should be controlled.
Managing rainwater is key to sustainability, so we'll analyze where the water is going, how much there is in a given storm size, and how it might be re-directed and utilized.
Soils have a vital role in landscape sustainability, affecting the viability of plants and the ability to store water, so we'll note where soils can be improved and conserved.
Types Of Audits That Gracefully Green, LLC Has Performed:
Rainwater audits for individual homeowners who may have drainage problems and want to take a comprehensive, sustainable approach to correcting the issues;
Comprehensive audits, similar to SITES Pre-Design Site Assessments, for designers at the outset of a design project;
Non-native invasive plant audits for communities with woodlots threatened by invasive plant species;
Audits tailored to the Lands Green, Waters Clean program, focusing on opportunities for conservation landscaping, rain gardens, canopy trees, and rainwater collection.
Ready to take the next step? Contact us.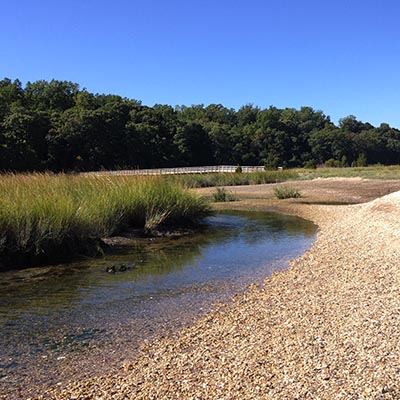 Audits Are Particularly Useful When:
Planning construction
Planning landscape renovations
Converting your landscaping from an unsustainable space to a sustainable landscape
As an architect or landscape designer, working with clients who are interested in sustainability
Considering applying for SITES certification
You are ready to go green inside and out!
Featured Sustainable Landscape Projects